Feeding your pedigree dog
Pedigree dogs were bred for selected purposes such as hunting, guarding and herding animals. Therefore specific traits were bred into each breed to suit the purpose they were required for. However it wasn't until the late 1950's when pedigree dogs became popular to show. The first official dog show was in 1959 and the UK Kennel Club now recognizes over 200 breeds, and over 400 breeds are recognized worldwide.
There are six breed groups in which all pedigree dogs are divided into:
[caption id="attachment_2080" align="alignright" width="226"]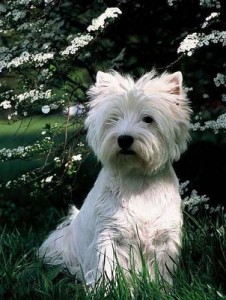 Pedigree Terrier Puppy[/caption]
• Hounds (including Dachshunds).
• Terriers (including West Highland Terriers and Yorkshire Terriers).
• Working (including Boxers and German Shepherds).
• Gundog (including Golden and Labrador Retrievers).
• Utility (including Bulldogs and Dalmatians).
• Toy (including Chihuahuas and Pugs).
As each breed has different requirements and vary in size, choosing what pet food to buy can be frustrating and requires much thought and decision, especially as there are so many different types of food available. However Royal Canin has a Breed Health Nutrition range of dog food that has been developed and tailored to suit each breeds' individual needs and sensitivities. These foods have been formulated based on research conducted on the specific needs and feeding behaviours of the breeds' individual characteristics. They are of various shapes and sizes depending on the feeding habits of the breed and to suit the jaws and teeth of the breed, as some will pick up their food with their teeth and others with their lips or tongue.
Your dog's first impressions of a food are always important and food must always be presented in a manner which is appropriate to the size of the animal. Many of the foods are also available for the different life stages including junior, as it is very important you feed your dog a diet suited to their life stage as puppies have different requirements to adult and older dogs. Viovet offer all of these foods where they can also be viewed and compared.
Royan Canin's foods are also designed for the breed's general energy requirements as caution must be taken as certain dog breeds are more prone to obesity, including; English Bulldogs, Dachshunds, Pugs, Dalmatians and Cocker Spaniels. Obesity is one of the most common health disorders and is frequently ignored. However it can cause other health problems such as diabetes, breathing problems, arthritis, heart disease (and in extreme cases heart failure).
As an end note, when switching your dog's food it is important to do it gradually to ensure you do not upset their stomach while also allowing your dog to become accustomed to the new taste and texture. Feed a little of the new food each day mixed with their current food, gradually increasing the amount.
Photo source:gorya-loveanimal.blogspot.com